Whether it's your first anniversary or your 50th, recognizing the day celebrates your love and commitment as a happy couple. A week-long trip to a tropical location is a relaxing option, but time and money constraints often eliminate this option for couples. Finding creative ways to celebrate the anniversary makes a memorable day for both of you. Here are some of anniversary theme ideas for your big day.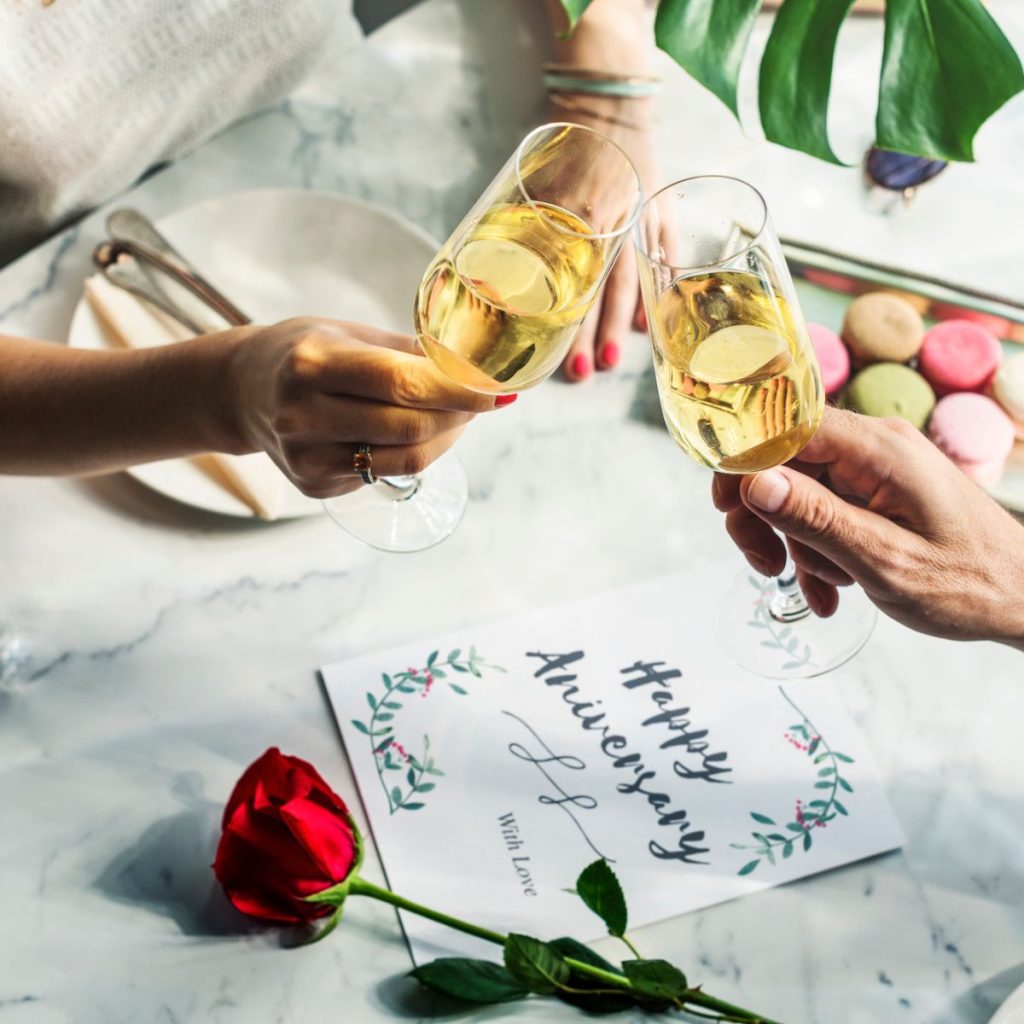 1. Relive Memories
Reliving some of your favorite memories as a special couple is a romantic way to spend an anniversary. There are several ways to relive the memories. Looking at a scrapbook or a photo album with wedding photos is a great way to relive those memories and gives you the chance to talk about those special moments.
Watching home videos of that special day in your relationship also helps relieve the memories. One final option is to physically recreate a special event you attended. For example, you might go back to the same restaurant where you got engaged or take a weekend trip that you took early in your relationship.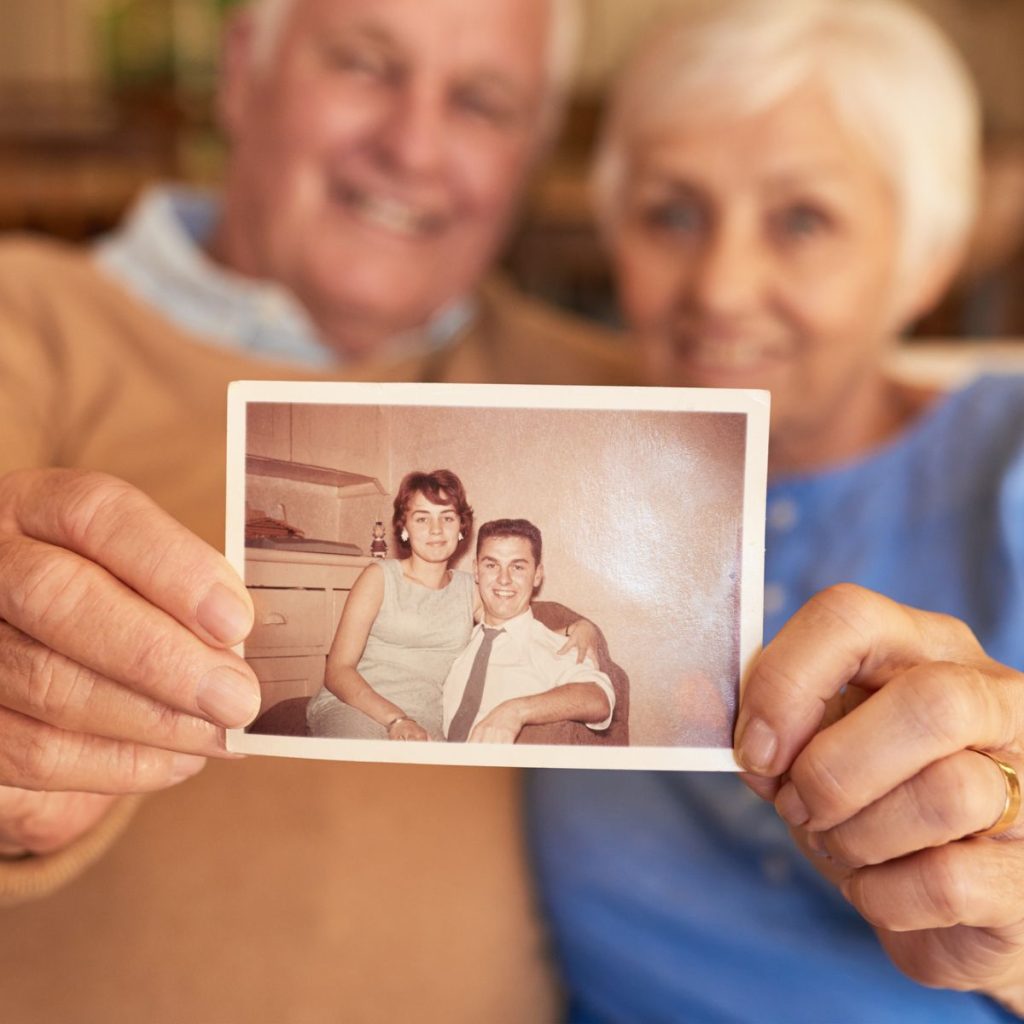 2. Recreate Your First Date In A Better Way
Recreate your first date -- this is a way to remember your first moments together as a couple and remind yourselves of why you first fell in love. If your first date was uneventful or unpleasant, consider recreating another memorable milestone. Visit the place where the engagement proposal took place.
If your favorite memory as a lucky couple was your wedding then recreate the eventful day by watching your wedding video or flipping through your photo album. Also, pull out your guest book to read the good wishes from your loved ones. Eat foods similar to those served at your reception.
3. Renew Your Vows
Regardless of the anniversary year, this is the perfect opportunity to renew your wedding vows in front of close family and friends, or just between the two of you. You can make it casual and fun without the fuss and stress of your actual wedding. If you're feeling adventurous, choose a theme for your vow renewal.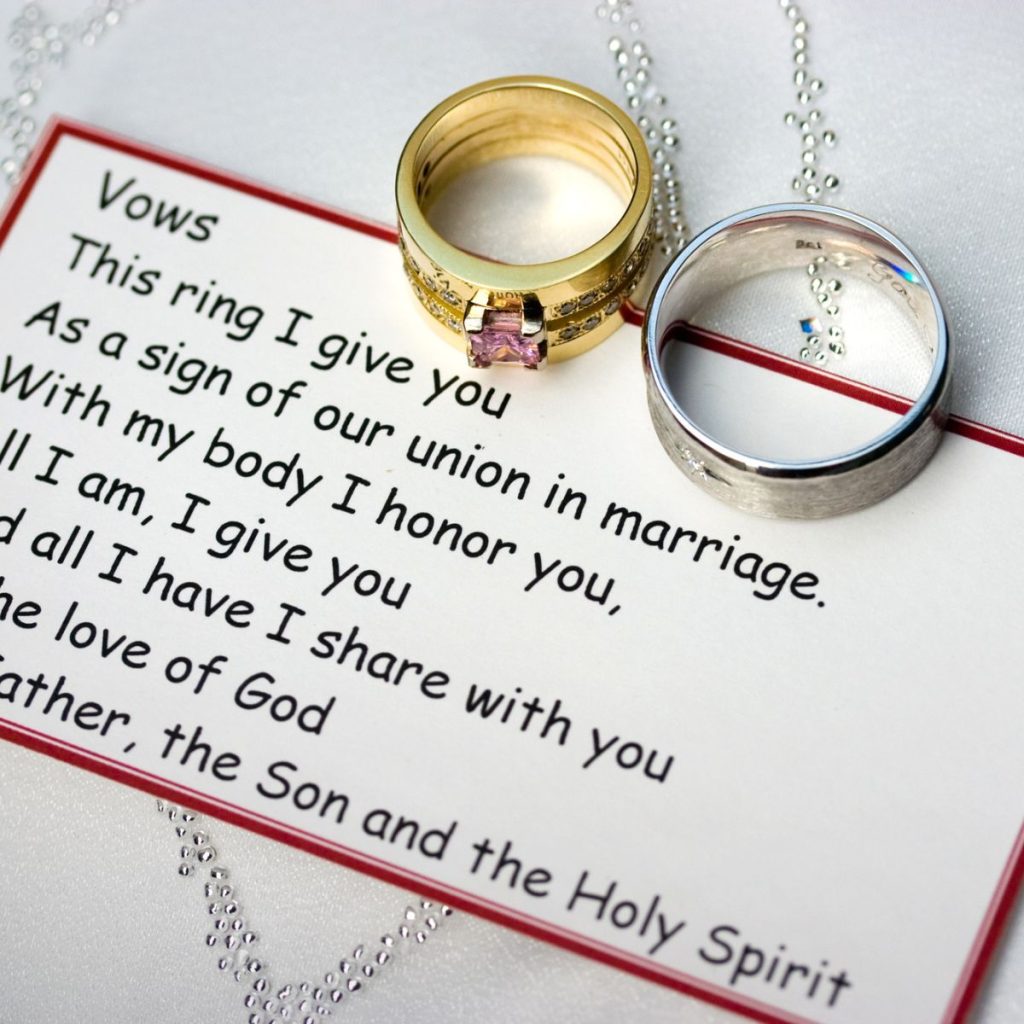 4. Celebrate With Close Friends
Anniversaries are often spent together as a couple. If you want to share the joy and memorable moments, invite your closest friends and maybe family members out for dinner or drinks.
This theme party idea works well if you have a lot of couple friends that you both enjoy. It is also ideal for very social couples who prefer spending time with others rather than alone. Make sure you reserve some alone time before or after the celebration with your friends.
5. Home Date As A Party Theme
An anniversary date at home allows total control over the food, environment, and activities. For many couples, home is the most relaxing place to spend time. This makes the anniversary date relaxing.
Cook your favorite meal or try a new recipe together. If you prefer not to cook, order takeout and enjoy it at home in front of the fireplace. A home date also works well for couples who have children but no babysitter. Once the kids are asleep, begin your own anniversary party and date at home.
6. Month Long Celebration
Increase the excitement about the upcoming anniversary by celebrating all month long. In the month leading up to the actual anniversary, do something special for your partner each day. The daily gifts don't have to be extravagant. Something as simple as leaving a love note on his pillow or baking her favorite cookies shows how much you care. Focus on finding sentimental ways to celebrate your love.
7. Relaxing Getaway
Take a trip to your favorite vacation or honeymoon spot. Your marriage anniversary celebration is a good idea and chance to have fun and strengthen your bond as a couple.
The vacation can be elaborate or simple. Rent your dream car and drive to a town you two have always wanted to visit. If there was a place you wanted to go on your honeymoon but could not afford it or did not have the time, go on the honeymoon you had always wanted.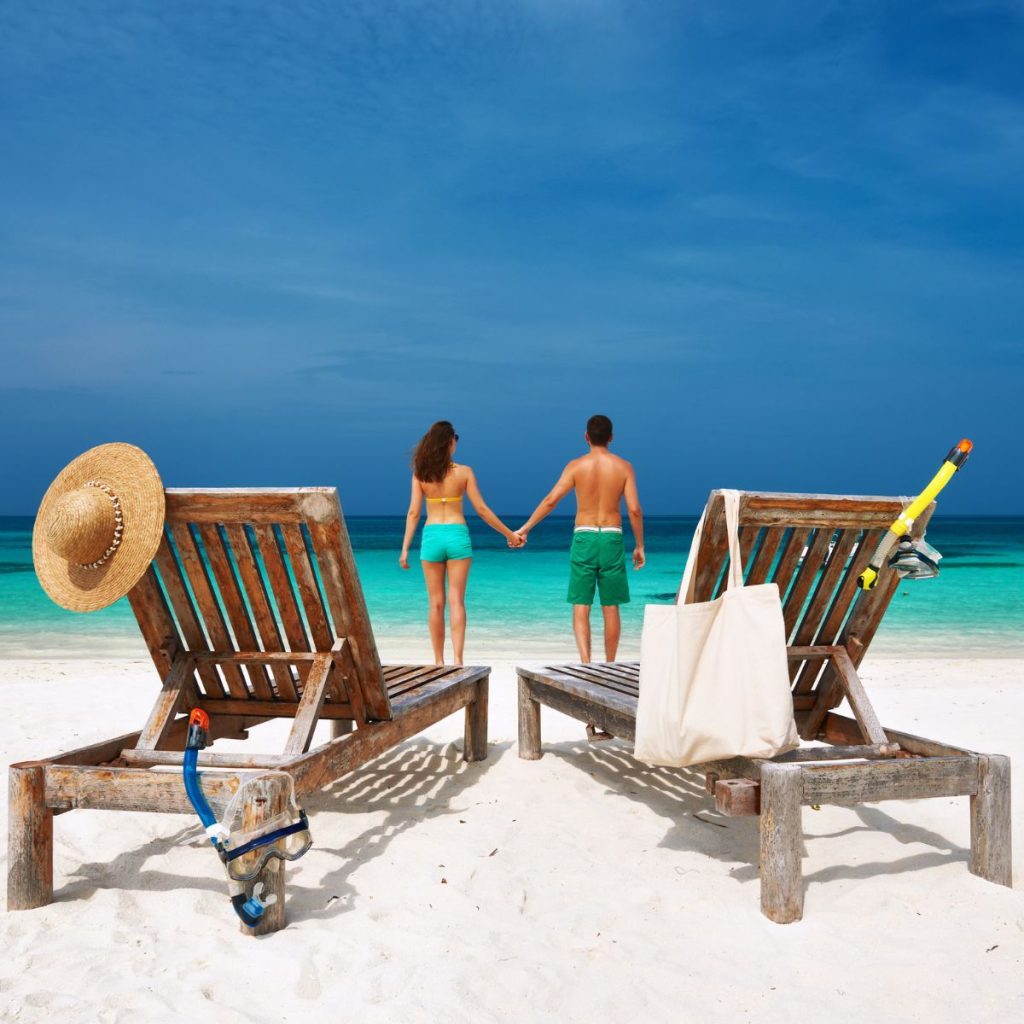 8. Take The Day Off
If your marriage anniversary falls on a weekday, take the day off from everything to spend time together. Cook breakfast together and eat in bed, go see a movie, get a couple's massage, fly a kite, go bowling or golfing, then enjoy a relaxing dinner at your favorite restaurant. Or, stay in and order takeout. This is a great way to celebrate on a budget.
Fun Anniversary Party Ideas
You've been married for several years and you would like to throw an anniversary wedding party. This year, go for a few ideas that include engaging activities as opposed to guests simply eating, drinking, and socializing. Make your anniversary party an event that guests will remember. Some different ideas include a casino theme, a tropical paradise, and even a game-themed event.
Plan a trip to the casino to hold your anniversary big party. Start the party early by having your guests on the guest list take a bus to the local casino. Reserve a private room where guests can munch on snacks and cake in between roulette and blackjack. If going for a more budget-conscious casino theme, hold your party at home. Start by using invitations in the shape of dice or poker chips.
Serve food with casino-themed paper plates, cups, and napkins. You can also rent a poker or blackjack table for the evening. As guests walk through the door, give them chips to gamble with. At the end of the evening, all chips can be turned in for a mini-cash prize or gift. Have guests dress in black and red to represent a deck of cards.
If your anniversary party is during the cold, wintry months, crank up that heat and spruce it up a bit by creating a tropical theme for guests inside your home. For the theme of the party, decorate with faux tiki torches, palm trees, and other beachy items like beach balls and seashells.
If your anniversary falls in the summertime, hold an outside tropical-themed party on the patio or by the pool. Make it a real tropical bash by barbecuing outside. Serve chilled pineapples and Bahama Mamas inside hallowed coconuts with a steel drum band playing in the background. Have guests dress for the occasion. Party favors can include sunglasses and tropical tees.
11. Game Theme - A Great Wedding Anniversary Party Idea
Use a game theme to spruce up your anniversary party. Ideas include a Whodunit, where guests arrive at a murder scene. The person/couple who solves the murder wins a prize. Set up stations with games so guests have options. For instance, one could be an anniversary bingo station while another could be a Detect Your Partner station.
With this couple's game, divide the males and females into two different teams. Tie a cloth on the eyes of one group and let them find their spouse. At the end of the evening, have all couples come together for a Newlywed Game, where the couples answer marriage questions about one another.
Other Entertainment Ideas For Your Big Celebration
Other anniversary party ideas include a disco theme. Have all guests dress up in their favorite '70s attire and dance on the dance floor to the Bee Gees and other favorite songs all night long. Go for an Old Hollywood-themed party where guests can dress as their favorite Hollywood icon, like Marilyn Monroe or Sidney Poitier.
Anniversary FAQ's
What anniversaries should you have a party for?
While every year is worth celebrating, typically anniversary parties are held for milestone anniversaries like 10, 25, and 50 year.
Do couples throw their own anniversary party?
It is considered fine for the couple to throw their own party.
A marriage anniversary is a day when you and your spouse commemorate your wedding day. The celebration can be as big or small as you and your spouse prefer. For some, anniversaries are a time to have the party you did not have at your wedding; this could be because of a smaller budget or overbearing parents. Regardless, your anniversary is worth celebrating.