A ballerina themed party is the perfect way to celebrate any birthday girl who loves to dance. Every ballerina party needs tutus, pink decorations, and –– of course –– birthday cake! Here are 21 sweet ballerina cake ideas to help you celebrate your little dancer.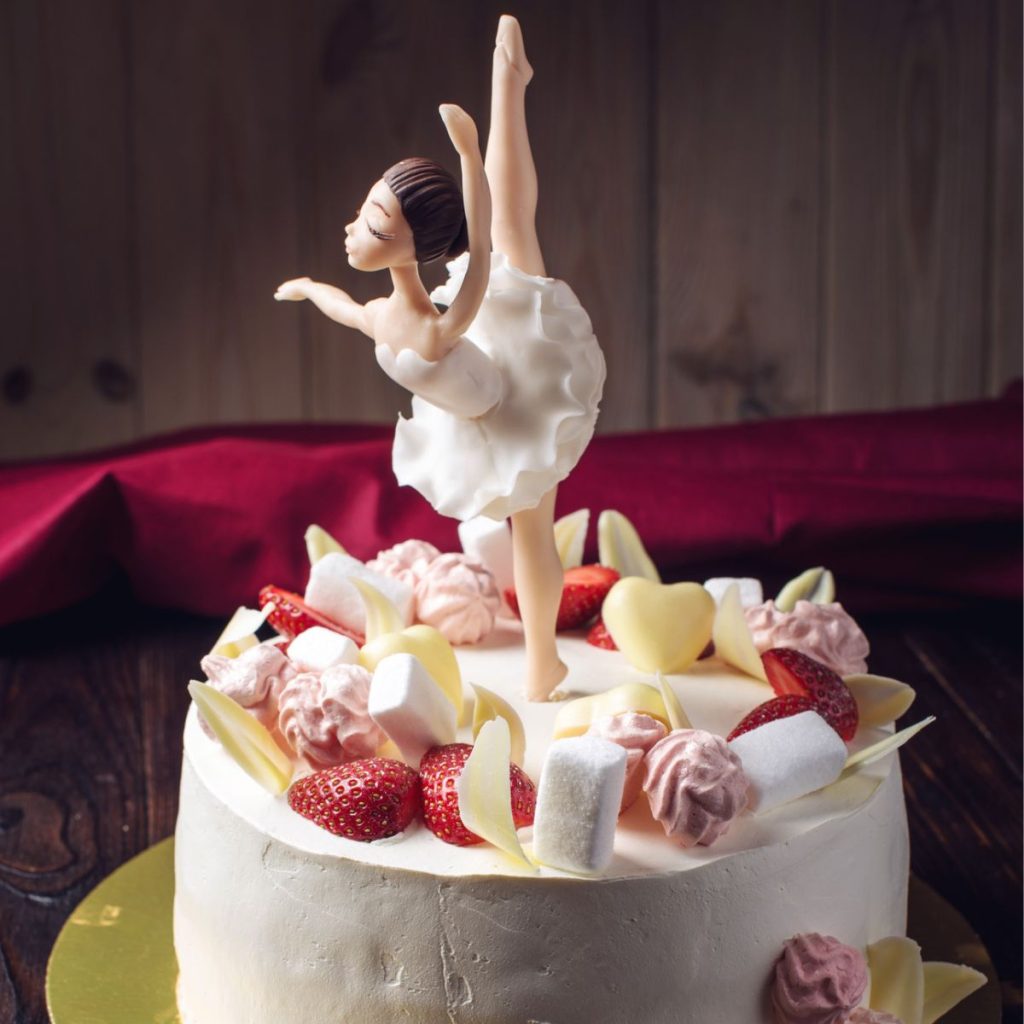 Best Ballerina Birthday Cake Ideas
We've assembled a list of our favorite ballerina cake ideas, including everything from cake pops to cupcakes to regular round cakes.
With plenty of designs that feature tutus, ballet slippers, ballerina silhouettes, and more, there are endless ideas to inspire your creativity and help you plan the sweetest ballet party ever. 
This beautiful pink drip cake is a sweet way to celebrate the birthday girl. We love the added roses, macarons, and the adorable dancer topper with its own tutu! 
2. Buttercream Ballerina
Here is a simple buttercream design that is so cute and easy to recreate at home. Buttercream is not only delicious, but also so easy to use for decorating with your choice of piping tips.
3. Magical Ballerina And Unicorn Cake
Add some magic to your special day with a gorgeous ballerina topper and unicorn. These decorations are guaranteed to take your cake design to the next level!
Making a ballerina birthday cake is as easy as can be with this homemade recipe! Sweet without being overly sweet, this delicious cake gets its pretty pink color from maraschino cherries.
A Barbie cake is every little girl's dream! You can make your own with a Barbie of your choice and buttercream frosting for the skirt. Check out this helpful step-by-step video for a ballerina cake tutorial to see how you can bring this stunning design to life.
Cupcake cakes are among our favorite Ballerina cake ideas –– they look just like regular cakes, but are even easier to serve! Here is an idea for how you can create a beautiful dress cake for your birthday ballerina. We love how the frosting is piped to look like roses!
7. Beautiful Ballerina
Stunning and elegant, this cake design is one of the cutest ballerina cake ideas and is sure to impress your party guests. Our favorite thing about this cake is the intricate details of the flowers and tutu. 
8. Fondant Tiered Ballerina Cake
Here is a cute tiered cake idea to celebrate your birthday girl! With a ballerina on one tier and the birthday girl's name on the other, this cake will look absolutely adorable on your dessert table.
9. Pink Ballet Cake
Celebrate this sweet occasion with a simple ballerina birthday cake. This design is perfect for any minimalist, featuring a ballerina topper, the birthday girl's name, and a pretty pink ribbon wrapped around the base. 
10. Ombre Ballet Shoe Cake
Ombre cakes are cute and trendy and known for their colorful pattern! A pair of decorative ballet shoes is the perfect way to bring your ballerina theme to life and take this gorgeous design to the next level.
11. Ballerina Sheet Cake
A classic sheet cake is always a great choice for parties! You can easily recreate this simple design with the help of buttercream, fondant, and ballerina silhouettes. 
12. Cute Ballerina Cake
This birthday cake radiates happiness and is guaranteed to bring a smile to your party guests' faces! We love how the textured fondant pops and adds dimension to this simple cake design.
Add a splash of color to your celebration with rainbow sprinkles. This adorable pink cake is covered with rainbow sprinkles and topped with delightful French macarons. Our favorite part is the tiny dancing toppers! The perfect cake to serve your little ballerina.
14. Under The Sea Ballet Cake
Get ready to dance under the sea with this ocean-inspired ballerina birthday cake idea. Perfect for any mermaid birthday party or ballerina themed party, this unique cake will be the talk of the event!
What better way to bring your ballet theme to life than with a homemade ballet slippers cake topper? Download the shoes template here, and be sure to check out the helpful video that will walk you through all the steps you need to make your own.
16. Adorable Ballerina Cake
Sitting on the edge of the cake, this beautiful ballerina is the perfect topper and will make your birthday celebration extra sweet. We love the details of her flower bouquet and the pearls on her dress.
17. Angelina Ballerina Cake
Angelina Ballerina is the beloved mouse who loves to dance! An Angelina Ballerina cake is one of the most nostalgic ballerina cake ideas on this list, and it's a sweet and thoughtful way to celebrate the ballet dancers in your life.
18. Ballerina Shoes Cake Pops
How cute are these ballet slipper cake pops?! Soft and scrumptious, cake pops are a fun treat for any party. They'll look incredible on your dessert table, or they can easily be wrapped up and sent home as party favors!
A ballerina cake topper is the perfect way to complete your birthday cake's look. Follow along with this DIY tutorial video to see how you can make your own ballerina silhouette topper at home!
Show off your ballerina theme in a subtle way with this adorable tutu cake topper. This craft is not only so cute, but also fun and easy to make. Check out this post to find the tutu template that was used here.
You can turn cupcakes into tutus with just a little bit of tape, paper, and pink cupcake liners. These ballerina cupcakes will make such a cute addition to your dessert table.
Will you be making any of these beautiful ballerina cakes?
Ballerina Cake Toppers
More Cake Ideas
📖 Recipe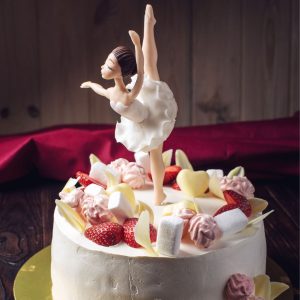 Ballerina Cake Ideas
A group of ballerina cake ideas perfect for a ballet party.
Ingredients
1

store bought cake

1

ballerina cake topper
Instructions
Place ballerina cake topper into the top of the cake. Serve.
Nutrition
Calories:
19
kcal
Carbohydrates:
3
g
Protein:
0.3
g
Fat:
1
g
Saturated Fat:
0.2
g
Polyunsaturated Fat:
0.2
g
Monounsaturated Fat:
0.3
g
Cholesterol:
0.1
mg
Sodium:
18
mg
Potassium:
5
mg
Fiber:
0.04
g
Sugar:
2
g
Vitamin A:
3
IU
Vitamin C:
0.01
mg
Calcium:
7
mg
Iron:
0.1
mg