Superheroes can teach us so much, whether that be the importance of sacrifices or the beauty of being brave. A superhero theme cake is a beautiful way to honor the life of someone who inspires you and makes your world a better place. Here are 23 creative superhero cake ideas that will help make your celebration fun and unforgettable.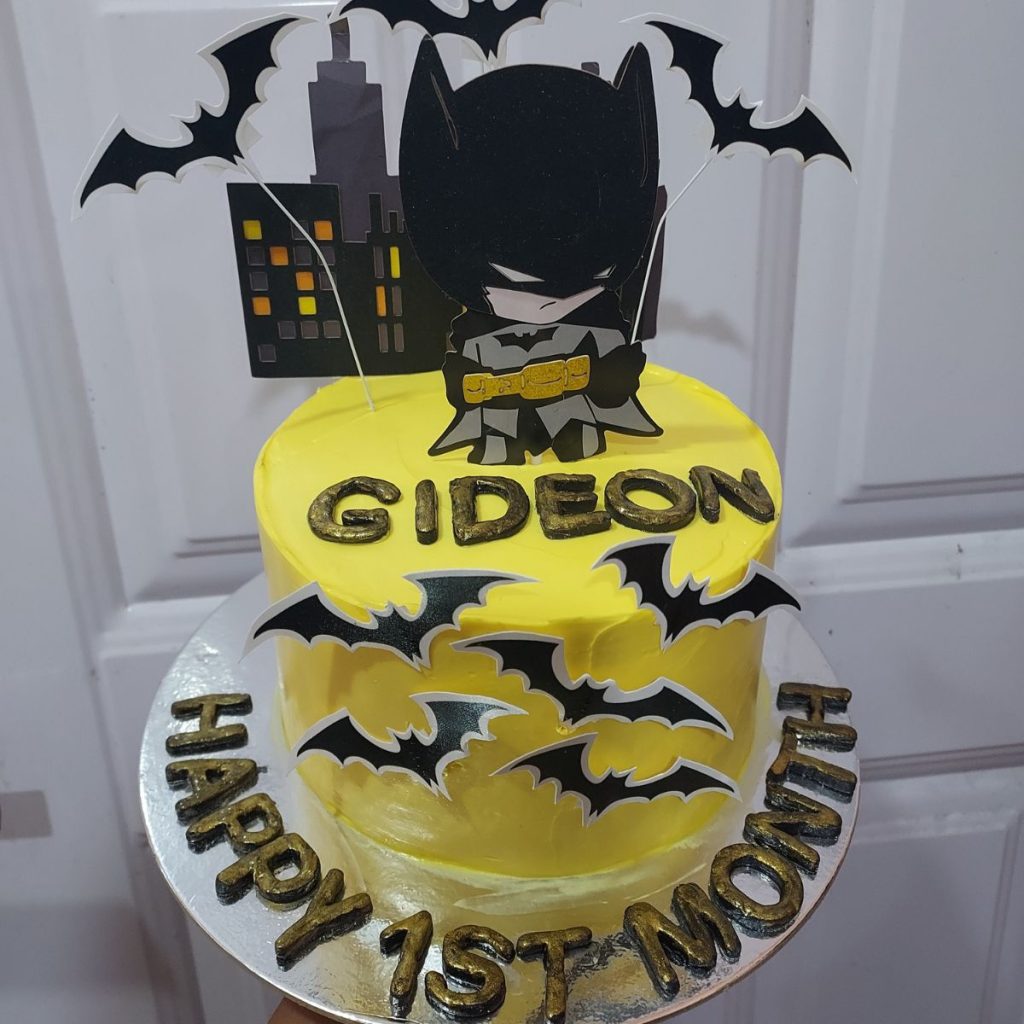 Best Superhero Cake Ideas
A superhero birthday party would be incomplete without cake. We've rounded up some of our favorite superhero cake design ideas for both boys and girls and folks of all ages.
Whether you prefer a classic cake, cupcakes, cake pops, cakesicles. or cookie cakes, this list features plenty of beloved characters and is guaranteed to have something for everyone to enjoy!
This Spiderman mask cake will be a hit with any Spiderman lover! The recipe here is made with homemade fondant, though store bought will work just fine too. Check out this post to find instructions for how to cut and assemble the fondant pieces for this amazing cake.
2. Ironman Cake
Recreate Iron Man's iconic helmet and arc reactor with red, gold, black, and gray fondant. We love the way that the intricate helmet design stands out on the simple red background.
Wrapped in a city skyline and topped with the Batman symbol, this cake is absolutely stunning. Make your own superhero cake with this detailed step-by-step instructions, as well as a helpful video, to help you recreate it.
4. Wonder Woman Cake
Here is a beautiful cake that's perfect for the amazing women in your life. This superhero cake design can be made with colored frosting and decorating tips, plus fondant to make the stars and logo and crown.
5. Avengers Cake
Captain America, the Incredible Hulk, Thor, and Iron Man are four of the most iconic characters in the Marvel Cinematic Universe. We love how this cake brings together four different superhero cake ideas to create one amazing Avengers design!
Get ready for an explosion! This eye-catching cake features Superman himself rising from an exploding scene with stars. Check out the instructions here for guidelines on how to best cut your fondant.
We've found the perfect cake to embody the Hulk's famous line, "Hulk smash!" This creative superhero cake design features a Hulk figurine on top of a chocolate cake, wrapped in Kit Kats, and topped with M&Ms to give the appearance of spilling out.
Easy superhero cake ideas like this are great for anyone who prefers to keep their designs simple. You can find a selection of free printable toppers linked here in this post.
9. Superhero Number Cake
Celebrate the birthday boy or girl by creating a superhero cake shaped like their age! This design is so fun, as it brings together 5 different superheroes and action figures that take it to the next level.
This simple cake design will be a great addition to any dessert table. Wrapped in Kit Kats and topped with frosting and M&M candies, this Batman symbol cake is easy to decorate and sure to be delicious.
Recreate Captain America's shield with red, white, and blue buttercream frosting. You can use decorating tips of your desired size to create this superhero cake design.
Lego fans will fall in love with this superhero theme cake! This simple cake design features a cityscape silhouette and is topped off with Batman, Spiderman, Hulk, Captain America, and Flash lego figurines.
When it comes to superhero cake ideas, it can be difficult to choose your favorites. This unique cake has a Superman exterior but reveals the Batman symbol when you cut into it. Enjoy both heroes and watch your guests enjoy the inner surprise!
14. Supergirl Cake
Celebrate any super amazing girl in your life with this stunning tiered cake. We love how this design incorporates three different superhero cake ideas and how the beautiful pastel colors complement each other.
15. Superhero Cupcake Cake
This eye-catching superhero number cake is made from individual cupcakes! A cupcake cake is perfect for parties because it has the fullness of a regular cake, but is even easier to assemble and divide between guests.
16. Hulk Cupcake Cake
Here is a fun and creative way to make a Hulk themed cake. This cupcake cake has the appearance of a regular cake but is made up of individual cupcakes that make it so easy to serve up!
17. Wolverine Cake
Decorated with fondant, this cake design is a tribute to Wolverine, featuring his mask in front and claw marks on top. We love how the addition of the birthday boy's name adds a personalized touch!
18. Thor Cake
Not a fan of cake? Try a cookie cake instead! This "cake" design with Thor's hammer and lightning bolts is a great alternative for any birthday boy or girl who prefers cookies over cake.
19. Guardians Of The Galaxy Cake
This Guardians of the Galaxy cake is out of this world! Airbrushing and splattering are the techniques that you'll need to recreate a gorgeous rainbow galaxy cake. Top it off with a Baby Groot figurine made from fondant.
Any superhero fan who loves cookies will enjoy this Captain America cookie cake. While this design will certainly look incredible on a regular cake, the flatness of the cookie base makes it look even more like a shield!
Made with Batman's black and yellow colors, this ice cream cake is one way that you can display your superhero theme in a subtle way. This delicious banana ice cream cake is topped with chocolate sandwich cookies and tiny Batman sprinkles. Spread it on top of a bed of crushed Oreo cookies in a 9 x 13 pan to make a cake.
How cute are these mini superhero cakesicles?! Cakesicles are perfect if you want to make something a little bigger than classic cake pops, but want to take a unique approach to superhero cakes.
Cake pops are moist, sweet, and so cute! These cake pops are miniature versions of the Hulk's green fist. You can serve these on your dessert table, use them as cake toppers, or wrap them in a treat bag and send them home as party favors.
Superhero Cake Toppers
Which cake will you make making for your superhero themed party?
More Creative Cakes
📖 Recipe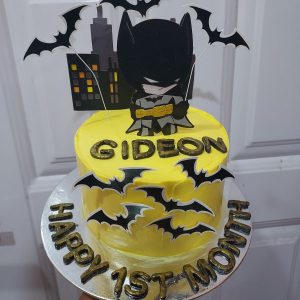 Best Superhero Cake Ideas
A collection of fun Superhero Cake Ideas. These Superhero Cakes are sure to inspire you for your next Superhero party. From Batman cakes, Spiderman cakes, and so many more.
Ingredients
1

vanilla cake

superhero cake toppers

superhero sprinkles
Instructions
Top vanilla cake with superhero cake toppers and sprinkles.
Nutrition
Calories:
160
kcal
Carbohydrates:
35
g
Protein:
2
g
Fat:
2
g
Saturated Fat:
1
g
Polyunsaturated Fat:
0.2
g
Monounsaturated Fat:
0.4
g
Trans Fat:
0.2
g
Sodium:
299
mg
Potassium:
27
mg
Fiber:
0.5
g
Sugar:
18
g
Calcium:
94
mg
Iron:
1
mg